Ocean Grove Rotary Art Exhibition 1st Nov – 3rd Nov
Best exhibit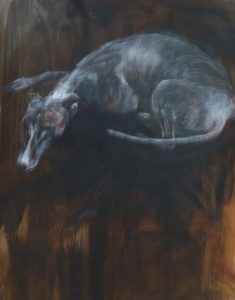 Old Friends "Dogs are universal. No matter what country you live in, people love their pets. They are man's best friend. The paintings and sculptures feature dogs with attitude, pets I knew, friends and old souls. Look into their eyes." Catherine Tait.
Grimandi Art Gallery
988 Columbus Ave New York, NY 10031Tel 818987-4891 | www.vividartsnetwork.comAll sales enquiries via Grimandi Art Gallery 5% of the proceeds of sold works will be donated to Gumtree Greys – adopt a greyhound.
PAINTINGS
SCULPTURE